Southend Taxis To Tilbury Docks
Peaches Southend Taxis To Tilbury Docks online taxi price book online with us or text me scott on 07544 374-750 Executive Taxis provides high class Luxury transportation to any destination across the U.k, from London Southend airport. Whether it's a last-minute call or you'd like to book a certain date, we can ensure that we will be there on time, ready to drive you away in Luxury & style. Enjoy the comfortable journey in one of our Luxury Mercedes Benz E-class cars, whilst our drivers take care of the rest. Peaches Taxis only offer the highest Luxury standard in transportation, specialising in clean and reliable cars with a relaxing, stress-free drive.
The Mercedes Benz E-Class,
Travel in a better position. The high-class appeal of the 2019 new E-Class Saloon offers unrivalled comfort, underlining the modern luxury of Mercedes-Benz AMG stands for progressive engineering and an intensive driving experience – in short: Driving Performance. Features borrowed from the world of motorsport and the characteristic AMG design underline this exceptional status. depending on what you prefer at the time, fresh bottles of water and Wireless smartphone charging, magazines or newspapers for entertainment and of course the friendly company of me.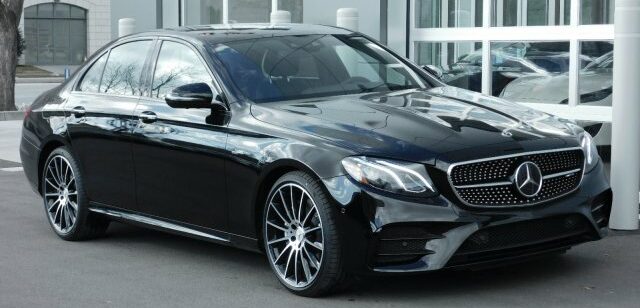 Please follow and like us: